It's Friday!!
Hi Friends! Tell me...what do you have going on this weekend? We have a few things planned. I'm really hoping the weather comes through!
Sunday it's supposed to be in the low 70's! I don't even remember what that feels like. Sure, I was in the hot Caribbean temps just recently but that was 87 degrees and
hot
! I hope you find yourself soaking up some sunny spring weather wherever you are, too!
Let's jump into a few other things I can update you on for this
Five Things Friday
:
1.
Back to reality.
After spending last week in the 85 degree temps and lounging on the sandy beach, I made it back home to Iowa to be thrown back into the reality of a reluctant spring and five day work week. It's always nice to get away because I
love
to travel, but actually, I'm one for routine. Vacations are great and always welcome but so is my home life. I missed my two sidekicks too much! :)
2.
Blend.
I finally booked my flights! Now it's even more real, I'm definitely going! :) Because of crappy schedules and high fares, I decided to go in on Thursday after reaching out to my Blend,
Becky
, who is also planning to come in Thursday.
3.
Iowa State Sweet 16 game.
Like the rest of the state I'll be watching our Cyclones take on UConn tonight in the Sweet 16 game. So excited to get home, put some comfies on and watch them hopefully come out with a win!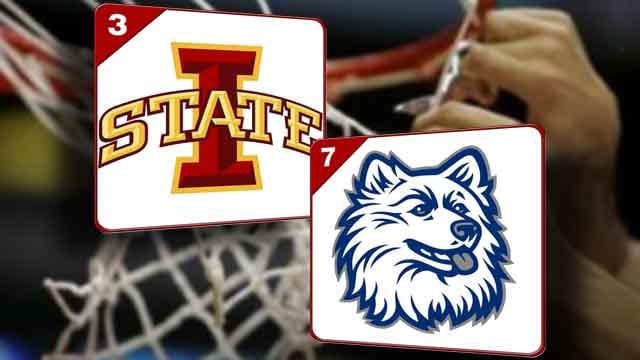 4.
Softball.
This year I am one of the coaches for Kaydin's T-ball team and tomorrow is our first practice. I'm so excited it's ball field season again. I'm not sure how much longer she'll stick with the sport as she's much more into dance and gymnastics so I'm gonna try and savor this season.
5.
New Asics.
I found a great deal on
6pm.com
that I couldn't pass up. The Kayano 19's were on sale for almost 50% off! I was needing a new pair since my 18's are almost two years old so I jumped on the deal.
You can too
! It's still going on! Plus, with 6pm.com you get free shipping!
That's all for today! I hope you have an awesome weekend!