So I know the Super Bowl was two days ago now and I'm late to the party but HOLY WOW! Who else loved Beyonce's performance? Sasha Fierce brought that fierceness!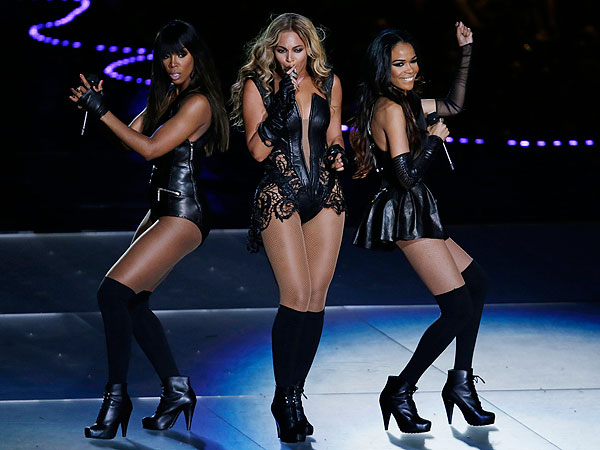 (
Source
)
My favorite part of the show, though, was when Kelly and Michelle appeared on stage with her. I was cleaning up the kitchen and looked up to see Kelly, then Michelle. I stopped what I was doing and almost jumped up and down I was so excited! I yelled out loud, "ohmygod! It's Kelly and Michelle!" Kaydin thought I was crazy and asked how the girls were. "Destiny's Child!" She didn't get it but maybe one day she will! I still listen to them all the time on my Spotify. Love their songs! I even saw them in concert when I was a sophomore in high school.
Yay for their reunion!
(
Source
)