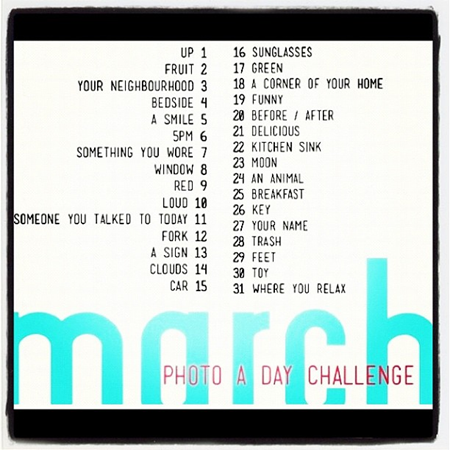 A few days ago I found this photo challenge on one of the blogs I read.
Check out her post
for her photos for the month of February. Instagram may be the reason I switch to an iphone! I thought it was a good idea and gives me a subject/idea of stuff to snap some picturs of. I plan to participate in this photo challenge as much as possible. Last night at about 9:00pm, after I was already laying in bed, I realized it was March 1 and I hadn't taken a picture yet so....
I made due with what I had in front of me! I looked up and used what was at my disposal.
I may not post all a picture on all the days, but I promise the others will be more exciting than this. :)
Have a great weekend!